6-month Rickshaw update
A retrospective of the first 6 months of full-time creative pursuits.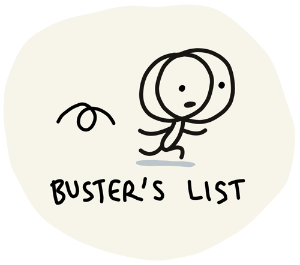 Holy smokes — it's the end of March! I'm nearing the end of my 6-month Flying Rickshaw experiment to leave the VC-powered tech world and to focus instead on meaningful creative pursuits. Time for an update!
Here are some of the highlights that I shared along the way, via my Patreon page (I unlocked all these posts so non-patrons can see them too):
I had a "sEcReT tIeR" on Patreon (anyone who was pledging more than $1/mo, even $1.01) that got TMI on a number of topics like my emotional state and money left in my emergency fund. I felt a little weird being that transparent about it all, hence the sEcReT tIeR bit, but it actually turned out to be completely okay.
---
What went well?
I feel good about the book! Okay I feel like it could still fall apart if I fall into existential dread unexpectedly, but that seems like a less than 50% likelihood at this point.

My emergency fund of $60k (an approximation of take-home pay that would be needed to survive 6 months) is still 35% full after 5.5 months. Which means I can continue the experiment (!) and hopefully make it to the next book advance pay-out in May.

Not working in tech IS as enjoyable as I was hoping. My "writer studio" is only a mile or so from my house, instead of a 90-minute commute both ways, which means I get to spend 3+ more hours a day with family and — even better — when I get home I'm not nearly as brain damaged as I had been for a while there.
What didn't go well?
The first couple months were rocky as I came to terms with the state of my book. It always sucks to have to start over, even more to have to start over twice, but looking back I feel much better having ripped off that bandaid.

I still don't know what my future holds past the 6ish month window into the future. That's not a "didn't go well" thing as much as a "looming dread" kind of thing.

My online interactions are still dispersed across all kinds of platforms: Patreon, Mailchimp, Facebook, Discourse, Slack, email, etc etc etc.
What can I do differently going forward?
I think as the research and writing portion of this book slows down and the more public-facing things start happening, I would like to consolidate some of my platforms. Patreon + Mailchimp + Medium have been working quite well for me, but I realllllly like how Substack combines those use-cases, and is especially tailored to writers and authors. So… gonna try this. Subscribe if that's your jam, and no hard feelings if it's not.

Write more public things here and on Medium.

I should start thinking about how I'm gonna make a living after this book is done. 😱
---
What's next?
I'm gonna think about what the plan is for Flying Rickshaw PHASE TWO (April through November when the book is supposed to come out). I'm always open to ideas and questions and suggestions, and will share whatever comes out of that sometime soon.
Have a nice day!
- Buster